Global Fishery Forum & Seafood Expo Russia
6-8 July, Saint-Petersburg
07/11/2019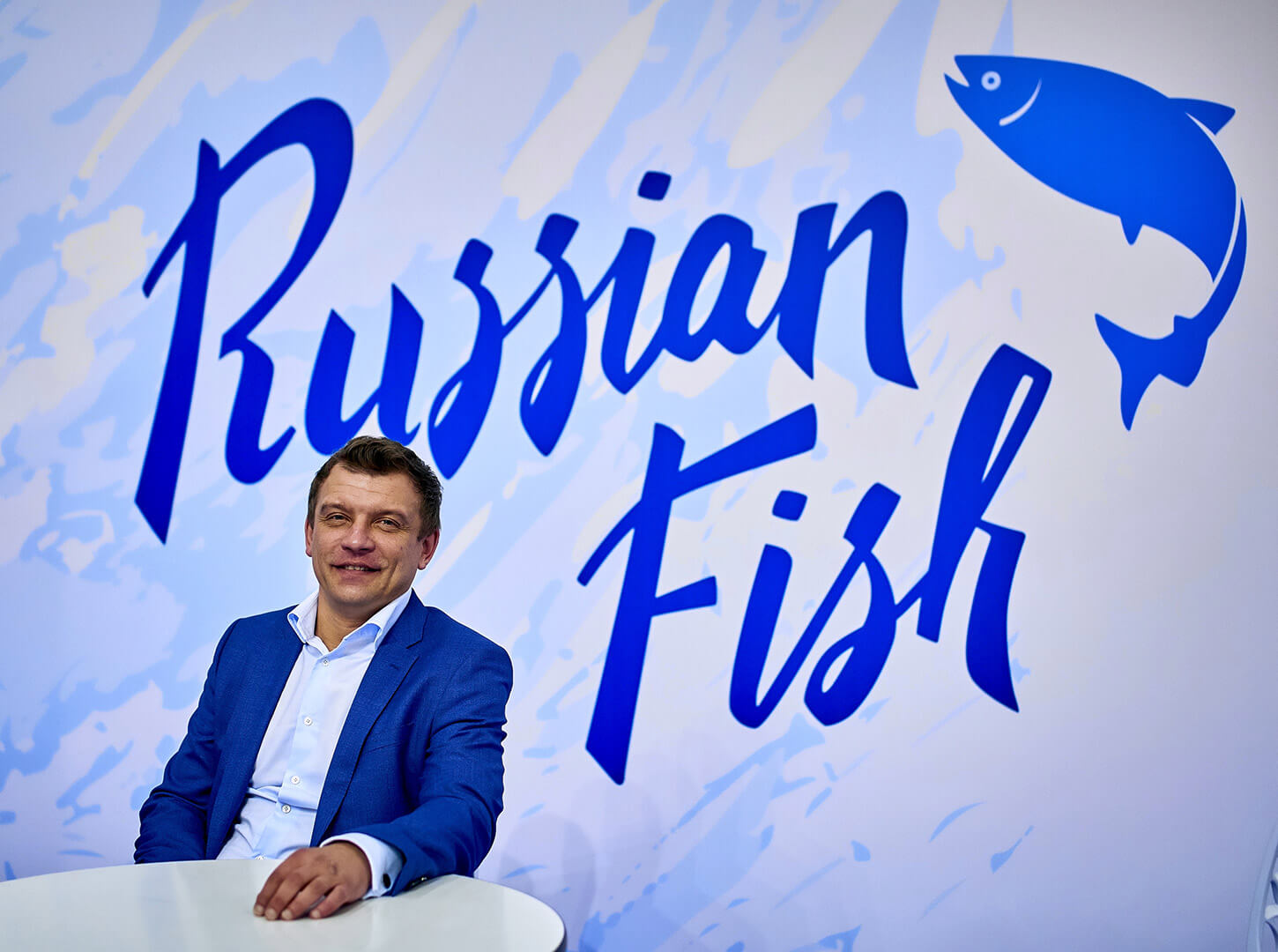 The Russian professional community will embark on promoting and streamlining the national fish resources and boosting the industry's competitiveness in the global market. For this purpose, the government and businesses are creating Russian Fish, an industry-based marketing entity and single national brand, to become a quality mark for Russian fish products.
The comprehensive marketing strategy has been initiated and developed by Expo Solutions Group, an industry exhibition operator and the permanent organizer of SEAFOOD EXPO RUSSIA, a dedicated Russian exhibition hosted by St. Petersburg, and the Russian Federation's combined national booth at the world's largest exhibitions taking place in Brussels and Qingdao.
Russian Fish was presented on the sidelines of China Fisheries and Seafood Expo 2019, Asia's largest industry exhibition, which took place in China from October 30 to November 01 this year. Russia's national booth with a total area of more than 700 square meters has become the largest and most visited foreign booth at the Chinese exhibition. More than 30 Russian fishing, processing, trading and breeding enterprises dealing with fish and marine products exhibited their accomplishments.
The presentation took place in China for good reason as it is the market which is expected to be the start point for implementing the integrated strategy to promote Russian fish to be followed by the markets of European countries and the USA.
"We plan to join the ranks of world-famous marketing organizations such as Norwegian Seafood Council (Seafood from Norway), Alaska Seafood Marketing Institute, JETRO and Genuine Alaska Pollock Producers. Russia features rich fish resources and is one of the largest suppliers of environmentally friendly wild fish bound to be duly appreciated by the global market and rightfully take leading positions among competitive products," Ivan Fetisov, the project initiator and CEO of Expo Solutions Group, is quoted as saying.
Russian Fish will operate as an autonomous non-profit organization managed by its board of directors whose members will include representatives of businesses such as major producers and traders of the Russian fishing industry and representatives of the government from the subordinate organizations of the Federal Agency for Fisheries. Expo Solutions Group will become Russian Fish's operational core. The new organization is expected to be incorporated, recruit its initial staff and draft required internal regulations by the end of 2019.