Global Fishery Forum & Seafood Expo Russia
6-8 July, Saint-Petersburg
25/09/2019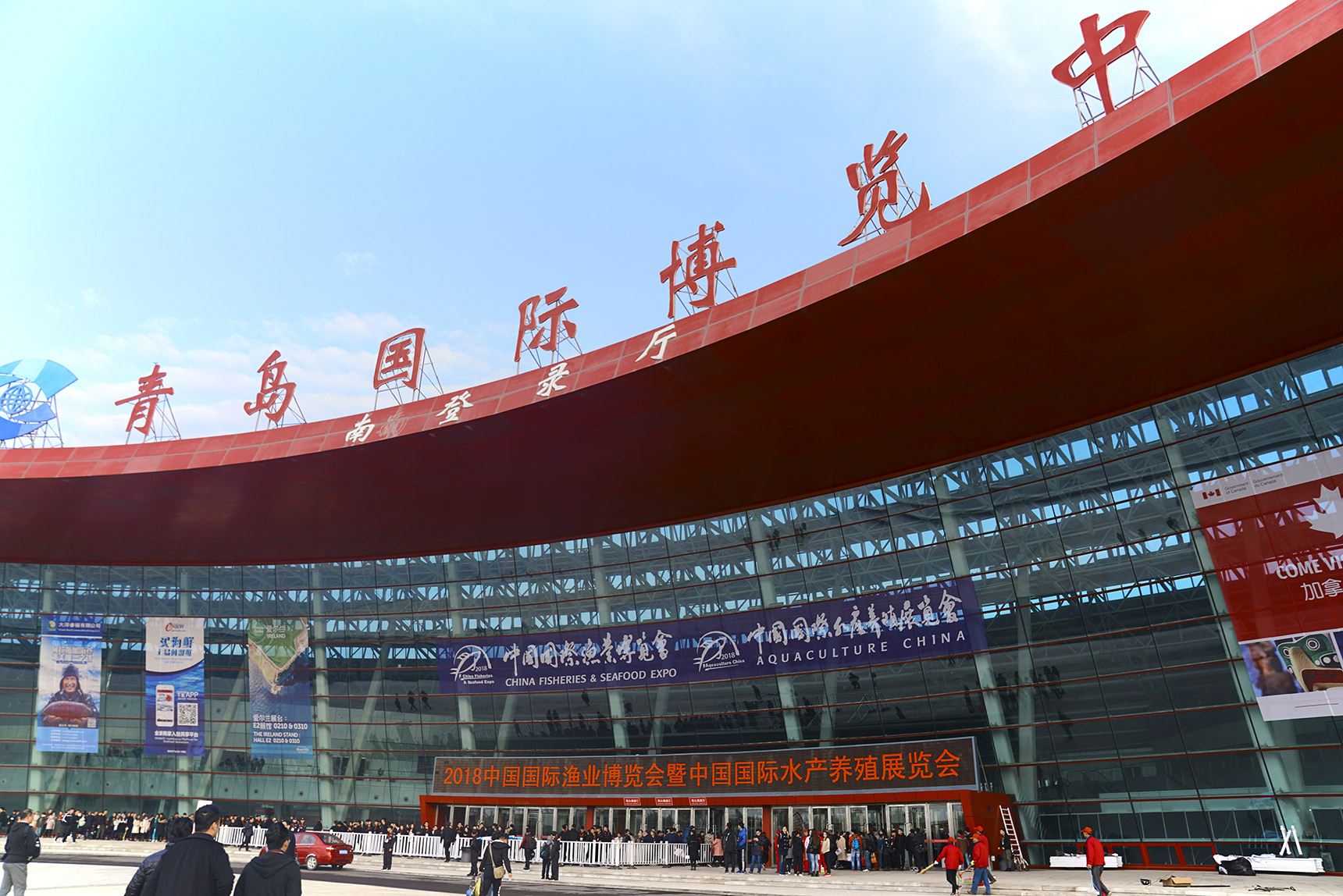 This year, the national fishing force will land in China featuring more than 20 companies, the ever largest lineup so far. Fishermen will put forward their raw materials, fish-processing goods and several brand new products designed specifically to cater the Asian market.
The 24th China Fisheries & Seafood Expo, Asia's largest and the world's fastest growing exposition event, will be held in Qingdao from October 30 through November 01, 2019. The Russian national pavilion will be arranged by branch exhibition operator Expo Solutions Group under the auspices of the Federal Agency Russia for Fisheries for the fourth time.
For the first time ever, fishermen representing all fishing regions of the Russian Far East will be showcased to the Asian public with the Russian national pavilion being the largest in terms of the number of corporate exhibitors as compared to all previous years.
The core of the booth will traditionally be formed by such key players of the Russian fishing industry as Norebo, Russian Fishery Company, NBAMR, Antey, YKRK Co., Sigma Marine Technology, Dalryba, Dalkrevetka and Promflot. For the first time ever, Collective Fishery Farm Druzhba, Primorye's Fishering Company, Tymlatsky Fish Factory as well as export support centers of the Primorsky and Khabarovsk Territories and the Murmansk Region, whose exhibition booths will be shared by several companies, will appear before the Asian public.
Business support center of Primorsky Territory will present at the exhibition 7 companies at once, including Kamchatskiy Meridian, Asia Pacific Seafood Company, Sirius, Morskaya zvezda, HolodoTehnika, TK Fish and Kholodov.
The booth of the Export support center of Khabarovsk Territory will feature Fishery Cooperative INYA and Dikiy Ulov while Persey, Dolosa, Barents Fishart, RKF and Belomorsky Rybak will be presented by the Chamber of Commerce & Industry of the Murmansk Region.
"Past exhibition events focused on raw materials, so this year we are bringing lots of processing products with high added value. In addition, the fishermen were actively supported by their regional government authorities responsible for export development. This is an ample evidence that the professional community is ready to fulfill the task set by the government to increase profits generated by foreign trade in fish and seafood," Ivan Fetisov, the CEO of Expo Solutions Group, said.
Almost the entire range of Russian fishing products will be showcased to the Asian market such as salmon, cod, haddock, pollock, halibut, wolffish, herring, mackerel, flounder, toothfish, Japanese pilchard, squid, crab, shrimp as well as the produce of mariculture farms such as sea cucumber, scallop and many other products.