Global Fishery Forum & Seafood Expo Russia
6-8 July, Saint-Petersburg
25/07/2019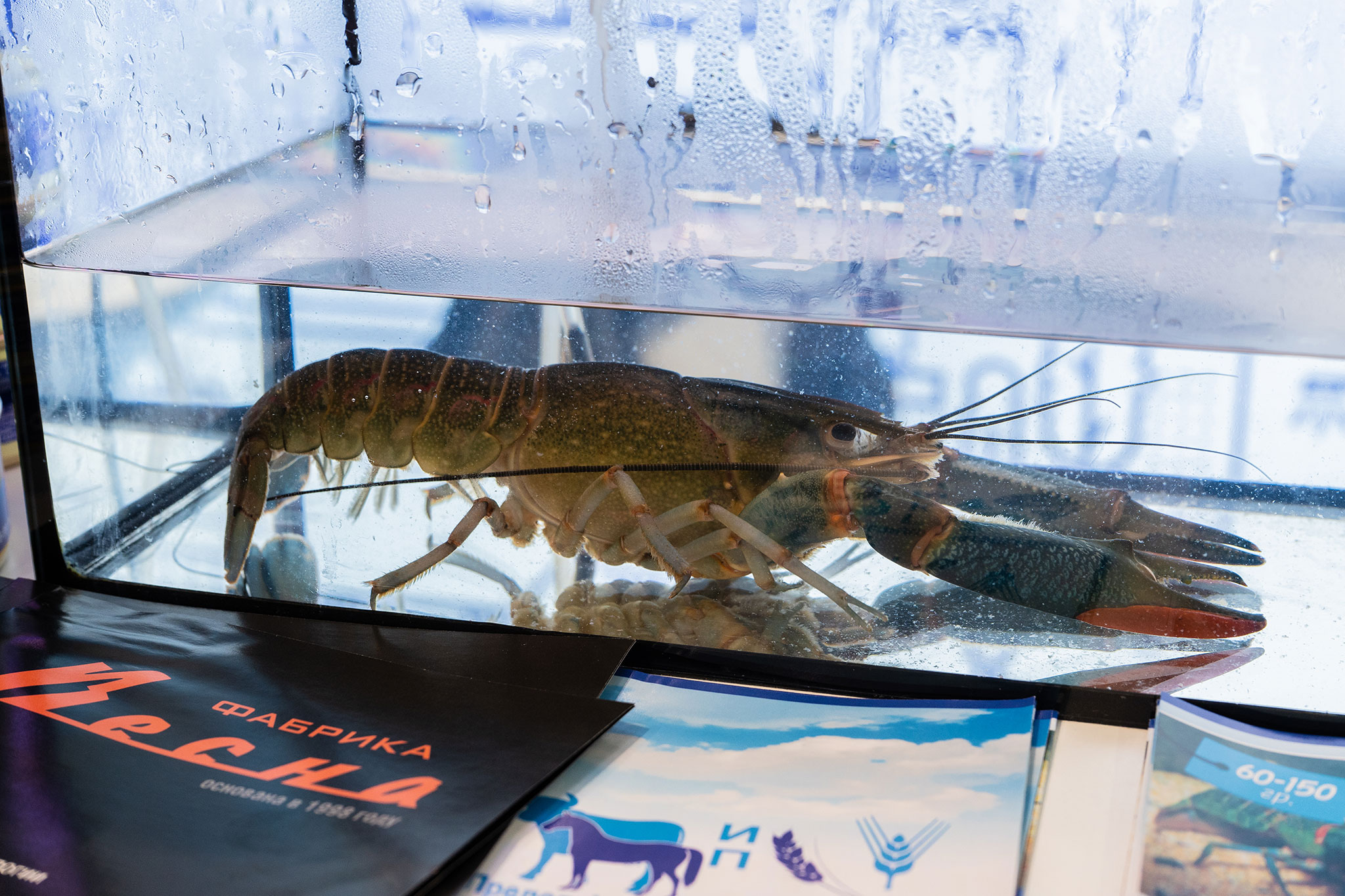 Cod, salmon, sturgeon, flounder, sea urchin, sea cucumber, scallop and many other inhabitants of deep waters could be seen live at the III Seafood Expo Russia that took place in sync with Global Fishery Forum in St. Petersburg. Various aquariums featuring at the exhibition gave home to more than 30 commercial species of aquatic biological resources for three days.
The entrance area of the exhibition was decorated with a large aquarium with cods, flounders, starfish, hedgehogs, mussels, oysters, Black Sea sharks, henfish, sculpins and jellyfish that allowed no visitor to stay indifferent.
The exhibition booth of Glavrybvod, a subordinate organization of the Federal Agency for Fisheries, featured an aquarium with juveniles representing the biological resources grown at Nevsky and Vokhovsky Fish Factories as well as Atlantic salmon and Volkhov whitefish inscribed on the Endangered Species List.
Juveniles of commercial-grade sturgeon could be seen on the booths of the Leningrad Region and Tatarstan while live Kamchatka crabs, sea cucumbers and scallops were traditionally exhibited by Antey.
A real Atlantika 1240 fishing trawl net installed under the pavilion's ceiling was an extraordinary decoration for the exhibition. The mini-replica of the most common fishing gear reduced by 10 times was created by the experts of Fishering Service especially for SEAFOOD EXPO RUSSIA 2019.
Fishering Service, a Kaliningrad-based company is a long-standing participant of St. Petersburg's exhibition of fish industry and one of the world's largest enterprises manufacturing mid-water fishing gear. The company's products are exported to 19 countries of the world and show outstanding achievements in all fishing areas.
The III Global Fishery Forum and Seafood Expo Russia took place on July 10–12 in EXPOFORUM EC of the northern capital. The exhibition area hosted more than 300 companies from 35 regions of Russia and 25 countries of the world and about 10 thousand people visited the events.
SEAFOOD EXPO RUSSIA 2019 was operated by Expo Solutions Group, a full-service exhibition company.