Global Fishery Forum & Seafood Expo Russia
6-8 July, Saint-Petersburg
18/07/2019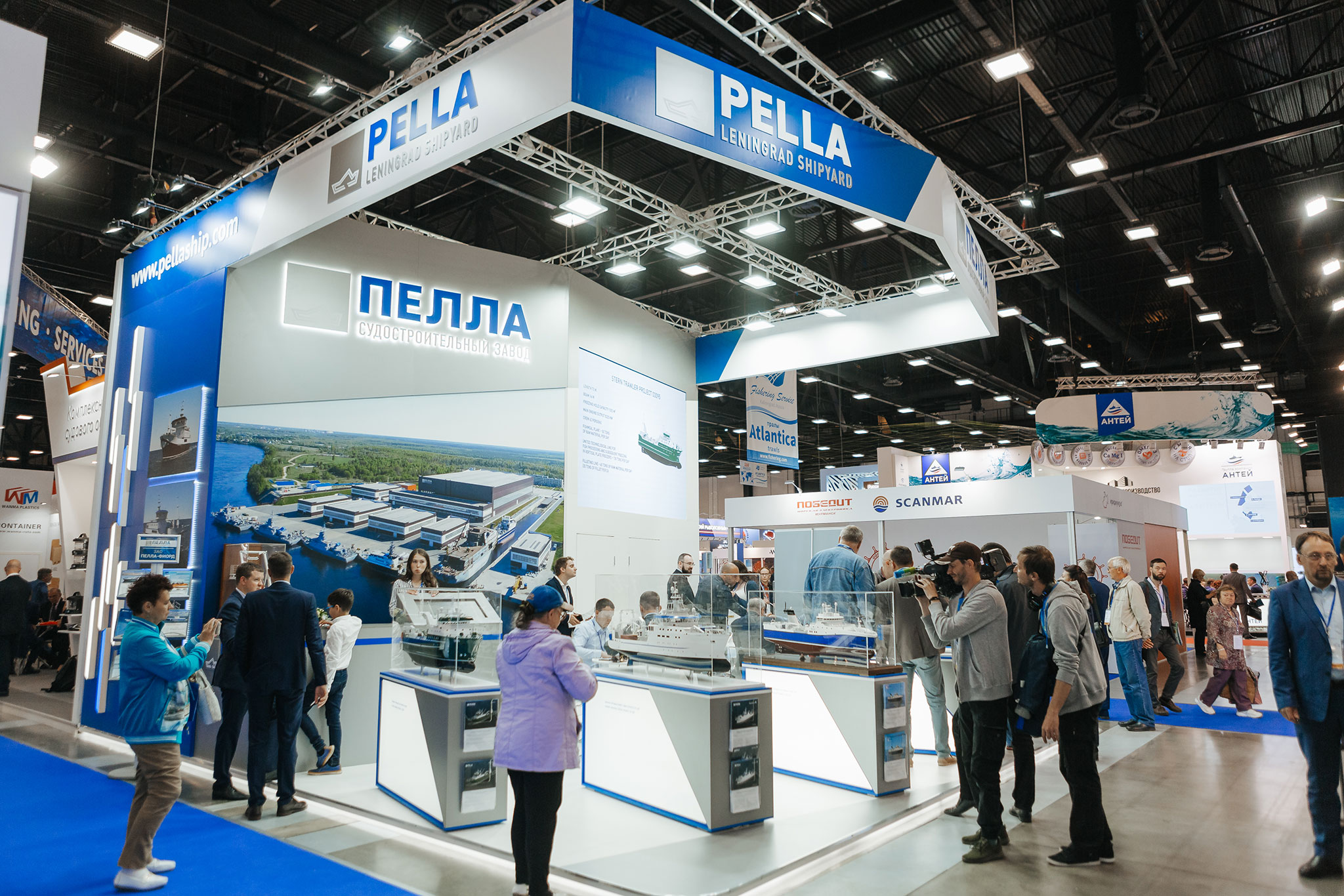 The key events of the Russian fishing industry hosted by the III Global Fishery Forum & Seafood Expo Russia, which gathered about 10 thousand specialists from 42 countries of the world, have concluded in St. Petersburg. EXPOFORUM EC remained the epicenter of communications between the global world professional community for three days. Representatives of all areas of the fishing industry whose business activities range from sea fishing to the delivery of products to end consumers gathered under one roof. Achievements were presented by fishing, fish-breding, processing companies, shipbuilding and repair enterprises, manufacturers of various processing, fishing equipment and gear, companies engaged in aquaculture as well as companies of adjacent domains such as logistic, warehouse equipment, packaging, trade, financial and insurance organizations.
Fishermen from African, Asian, and South American countries took part in the events shoulder to shoulder with representatives of leading fishing powers such as Norway, Iceland, Denmark, the Netherlands, China, and Korea.
The exhibition of the fish industry, seafood and technology was held in Pavilion F which is larger and more functional than the previous venue (G). Its total area is 13,200 square meters of which 5,120 square meters were occupied by the booths.
335+ companies from 35 regions of Russia and 25 countries of the world shared the exhibition space. Such countries as Norway, Iceland, Denmark, Turkey and Morocco united their fishermen within their national stands.
The latest trends and developments in the manufacturing of equipment were presented by companies with global fame and authority such as Baader, a German supplier of high-tech solutions, Optimar, a Norwegian manufacturer, KNARR, an Icelandic Martime Consortium holding group, Danish Carsoe, Furuno, a Japanese developer of radio navigation equipment, and many others.
The honor of the Russian fisheries was upheld by 184 enterprises, including the key players of the industry's fishing segment such as NOREBO, Russian Fishing Company, Northwest Fishing Consortium, South Kuril Fish Processing Plant, Nakhodka Active Marine Fishery Base, FEST, FOR GROUP and others.
The shipbuilding sector was successfully represented by United Shipbuilding Corporation, Pella, Admiralty Shipyards and Baltic Shipbuilding Plant Yantar. National developments in processing equipment were demonstrated by Tekhnologicheskoye Oborudovaniye, Rybtehcentr, Fishering Service and many others.
The main fishing regions of Russia united their fishermen within shared exhibition booths to represent Primorye Territory, Arkhangelsk, Astrakhan, Rostov, Kaliningrad, Leningrad and Tyumen Regions, the Republic of Tatarstan and Yamalo-Nenets Autonomous District.
The booths of domestic fishermen featured the whole variety of fruites of the Russian seas and rivers such as various species of fish, including cod, pollock, haddock, mackerel, sardine, flounder, salmon, sturgeon as well as crabs, shrimps, oysters, sea urchins and a lot more. Russian fish was exhibited both as raw materials and deeply processed products.
Specialized business zones were organized at the exhibition to boost business activities. For three days, the Retail Center hosted more than 100 direct negotiations between fishermen and buyers of federal and regional retail and retail networks such as X5 Retail Group (Perekrestok, Pyaterochka, Karusel), Magnit, Dixy, Auchan, Azbuka Vkusa, Lenta, Rybset, Rybny, Ikra & Ryba and Komandor.
The work of the Retail Center has resulted in agreements to consider about potential 20 contracts for the direct deliveries of fish from Russian producers. Russian and Moroccan fisheries took part in the negotiations with retail chains.
The open 70-seater conference area hosted a comprehensive presentation by Icelandic fish producers, manufacturers of various equipment and shipbuilding experts. Representatives of the Russian Maritime Register of Shipping told about the new rules set for fishing vessels at a meeting held in the format of a round table.
A special zone was also set up for sectoral press accommodating workplaces for journalists from leading information and industry publishing offices such as Russian Fish, Fishery and Aquaculture, Korabel.Ru, Maritime Petersburg, Sea News of Russia, SFERA and Arguments & Facts.
Komsomolskaya Pravda and RBC Business Channel that provided information support to the events recorded a series of interviews with the executives of Russian and foreign fishing companies in mobile studios.
At the end of the forum and the exhibition and in honor of the All-Russian professional holiday of industrialists to be held on July 13 and 14 in the Primorsky Park of Victory of the Northern Capital, a city festival devoted to Russian fish called Fisherman's Day was organized.
For the two days of the holiday, the festivities were visited by more than 40 thousand people with more than 5.5 tons of delicious fish and seafood were eaten and about 4.5 tons of fish products manufactured by Russian producers were sold at special prices. The program of the festivities included a culinary show involving the use of a giant grill, smokehouse and cauldron, a BBQ contest and master classes. Exquisite fish dishes were cooked by the chefs of 10 St. Petersburg restaurants.