Global Fishery Forum & Seafood Expo Russia
September, 21-23, 2022, Saint-Petersburg
17/03/2022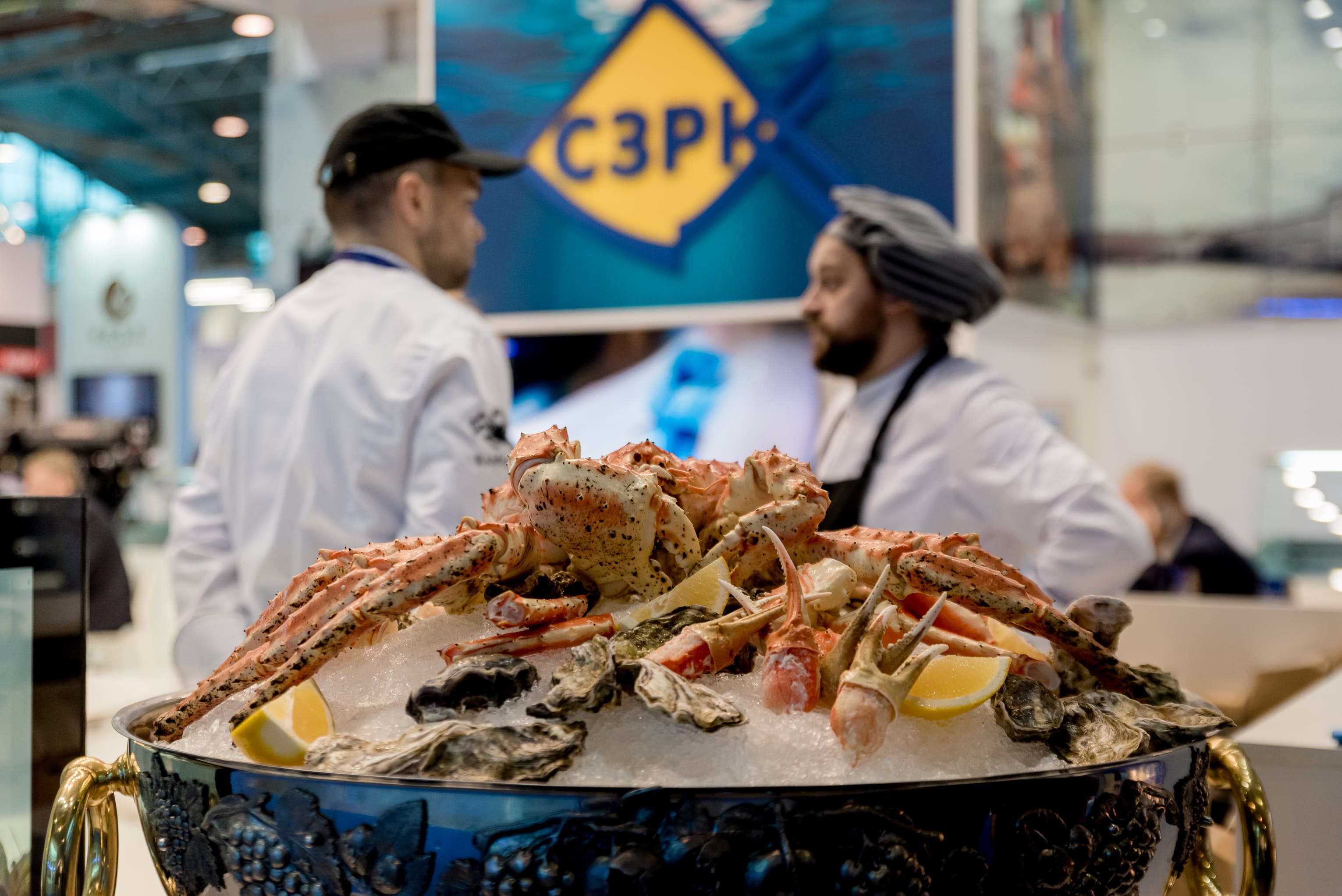 The events of the last months have significantly influenced on the situation in the world fish market and Russian positions in it. Have not restored after pandemic logistic chains are facing new challenges: many exporters have increased the cost of their services or stopped deliveries to Russia. Despite this, the fishery industry and traders continue to work to provide the country with tasty and healthy fish from Russia and other countries.
To find a common solution and minimize the consequences of these problems Expo Solutions Group, the organizer of Seafood Expo Russia and community of Russia's leading chefs Chefs Team have launched a series of events "We have fish!" dedicated to cooking fish and seafood. Each meeting will combine a theoretical part and a practical master class on a particular type of fish or seafood.
Events are organized to tell chefs:
- what types of fish and seafood are available now;
- how fish and seafood are being caught, grown and processed;
- how to choose the best raw material and what to pay attention to;
- what are the cooking techniques and serving options.
"We have fish!" will be useful for chefs and brand chefs of restaurants, managers and owners of HoReCa enterprises, suppliers to HoReCa, as well as all those who are ready to offer assistance and mentorship in working with new fish, aquaculture and mariculture.
The co-organizer of the series of meetings is a community of the best chefs in Russia, uniting more than 1200 representatives from all over Russia and the CIS countries. The main goals of the association are to unite professionals, organize training and master classes, share experiences and culinary skills with younger generation. Ambassadors of Chefs Team will have an opportunity not only to evaluate the quality of fish and seafood from different manufacturers, but also to test the products in action, as well as share their knowledge with colleagues.
The final meeting will be a series of master classes "Russian Seafood Show", which will be held on September 21-23 in St. Petersburg as part of Seafood Expo Russia 2022.
"HoReCa is not used to work with fishery companies or traders directly, and main aim of our meetings is to shorten this long supply chain from the sea to the restaurant. This will have a positive impact on both the quality of the dishes and their price. During this series of meetings, our team will share responsibilities with chefs: we will tell what new fish fishermen and traders have got, and they will teach how to cook it," - said Ivan Fetisov, CEO of Expo Solutions Group.
The organizers will inform about the time and place of the first event later. Detailed information will be posted on the official website of the exhibition seafoodexporussia.com in the section Business Program - Program for HoReCa.