Global Fishery Forum & Seafood Expo Russia
8-10 September, Saint-Petersburg
16/06/2021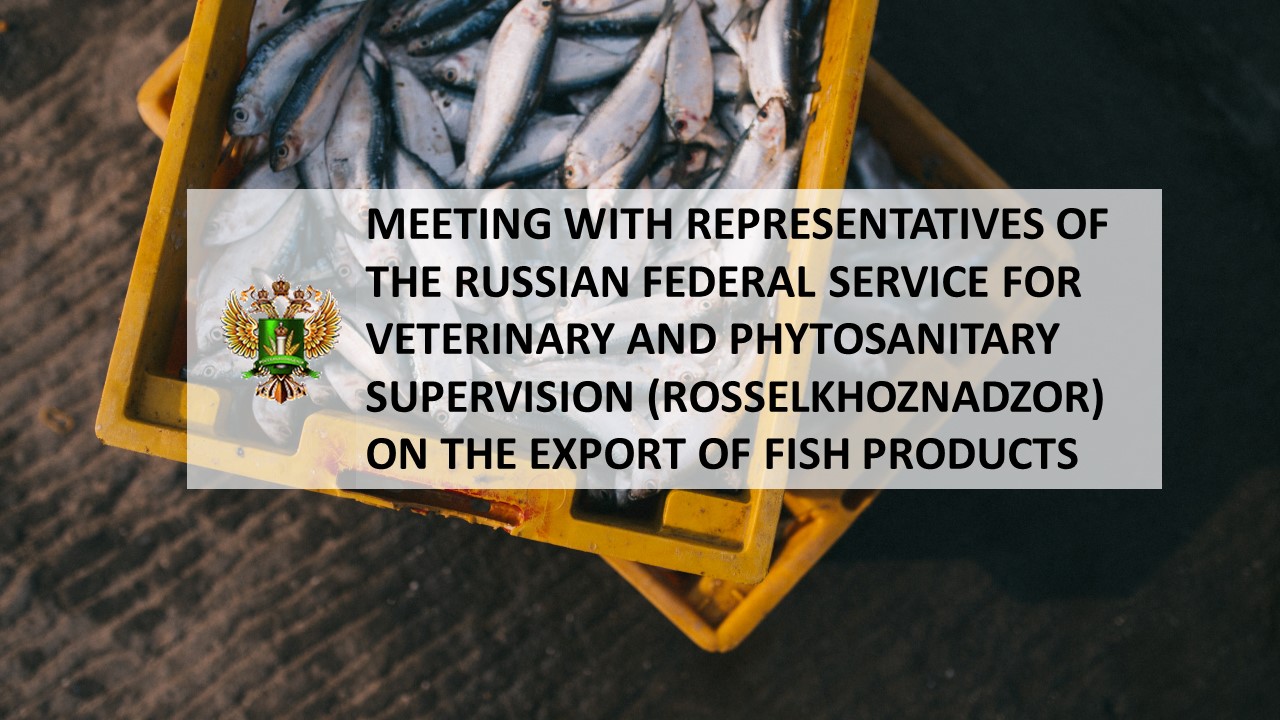 Within the framework of Global Fishery Forum & Seafood Expo Russia 2021 Federal industry media "Veterinary and Life" together with the Rosselkhoznadzor, federal executive body carrying out functions on control and supervision in the veterinary field, will hold an open meeting with the fisheries and business community on the fish products export.
Discussion will cover a number topics relevant for manufacturers and exporters of fish products. Artem Daushev, Aide to the Rosselkhoznadzor Director will talk about the supply of fish products abroad: the geography of current supplies, the latest open markets and the perspective new routes. Wishing to supply their goods to new international markets will be able to receive step-by-step instructions for effective organization of work. Evgenia Lazutkina, head of the Rosselkhoznadzor Export Support Department, will discuss in more detail the topic of fish exports to China, taking into account the experience of limiting such supplies and observing quarantine measures.
Also during the meeting, Olga Denisyuk, Deputy Director of the National Centre for the Safety of Aquatic Products and Aquaculture, will answer questions from fisheries and exporters of fish products about the HACCP-system to solve problems arising during its implementation and operation.
The meeting with representatives of the Rosselkhoznadzor on the fish products export will take place July 7, in the second day of Global Fishery Forum, from 14.00 to 15.30. Moderator: Yulia Melano, editor-in-chief of the Veterinary and Life and Advisor to the Rosselkhoznadzor Director.
We invite fisheries and representatives of the business community to a constructive dialogue! Welcome to join the discussion and don't forget to register.
IV Global Fishery Forum & Seafood Expo Russia 2021 is the largest event in the Russian fishing industry. It will take place on 6-8 July 2021 at the Expoforum Exhibition and Convention Centre in St. Petersburg and will be the first major fishing industry event in the world since the outbreak of the pandemic. Entry to the event will be free for all registered delegates.